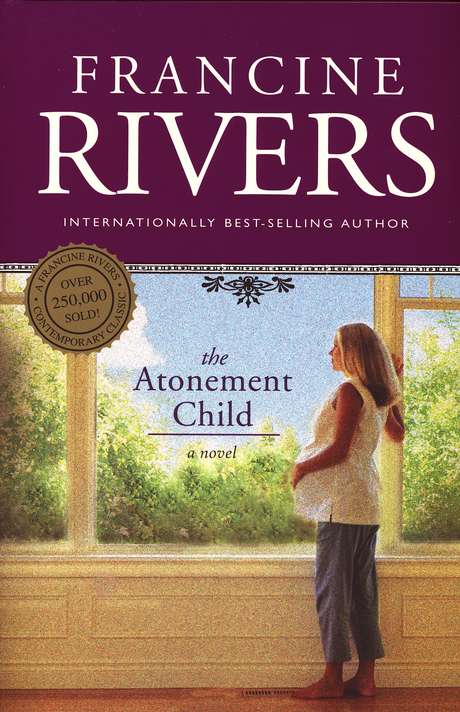 by Francine Rivers
374 pages / 1999
I don't read "girl books" – if it makes you cry I'm not interested in it. But two friends forced this book on me. Any time I mentioned the "P" word, Pro-life, they would ask me if I'd read
The Atonement Child
yet. They brought it up repeatedly, and very enthusiastically. Finally I thought I would get it over with and actually read the thing.
Whoa!
This is hard hitting book, a powerful book. It tells the tale of Dynah Carey, a girl who has it all. She comes from a solid Christian family, is dating a sincere young man who's training to be a pastor, and she's attending a Christian college.
Then she's raped, and becomes pregnant.
The rape, thankfully, is never described, and is done with by page 18 of this 374-page book. The real story is about how Dynah and the people close to her react to her pregnancy. The unthinkable choice of abortion becomes more and more of a consideration to Dynah as her pregnancy causes her perfect world to crumble. Dynah ends up questioning her faith and God. Why did God let this happen to her?
Though the logical argument against abortion is dealt with briefly, this is primarily an emotional appeal against abortion. It is also a very effective appeal – I think this book might well make some people pro-life.
The rape makes this an adult book, but parents might want to give it to older teens and discuss the issues involved. It is informative and well written, and I'm just glad I was forced to read it.